Wall-mounted make-up lighted mirror Hospistyle MR-LED 704+
Wall-mounted make-up lighted mirror 5x magnification Sanco Hospistyle MR-LED 704.
More than just design for the cosmetic LED wall mirror from Sanco.
An extremely robust product that is highly compact and elegant at the same time.
The MR-LED 704 illuminated magnifying mirror from our Greek affiliate, Sanco, boasts an exclusive design as well as first-rate technological features, such as the illuminated touch dimmer switch located on the glass itself, and the utmost safety in humid environments like the bathroom thanks to IP44 protection rating.
Wall-mounted make-up lighted mirror: low voltage LED
The low voltage LED is powered by an isolation transformer housed in the base anchored to the wall with a 220/240 V power supply and just 12 V and 5 W of power for 590 lm of 6000K cold light.
The product has a large distortion-free mirrored surface that is 25 cm in diameter and the glass itself can easily be replaced thanks to two screws hidden on the back of the plate.
The mirror offers generous distortion-free 5x magnification making it ideal for applying make-up or shaving without the slightest distortion to the image.
The highly discreet and non-invasive vertical arm means the mirror can beangled in all directions – up, down, left and right – thanks to a simple yet extremely reliable articulation system equipped with precise and robust joints.
The material used for this product is brass with a chrome finish which prevents any risk of corrosion or rust and the 12-year guarantee offered by our affiliate Sanco is absolute proof of quality.
Sanco: indisputable Made in Greece quality since 1980.
€210.00
Technical sheets
Wall-mounted make-up lighted mirror
Download PDF Technical Sheet MRLED-704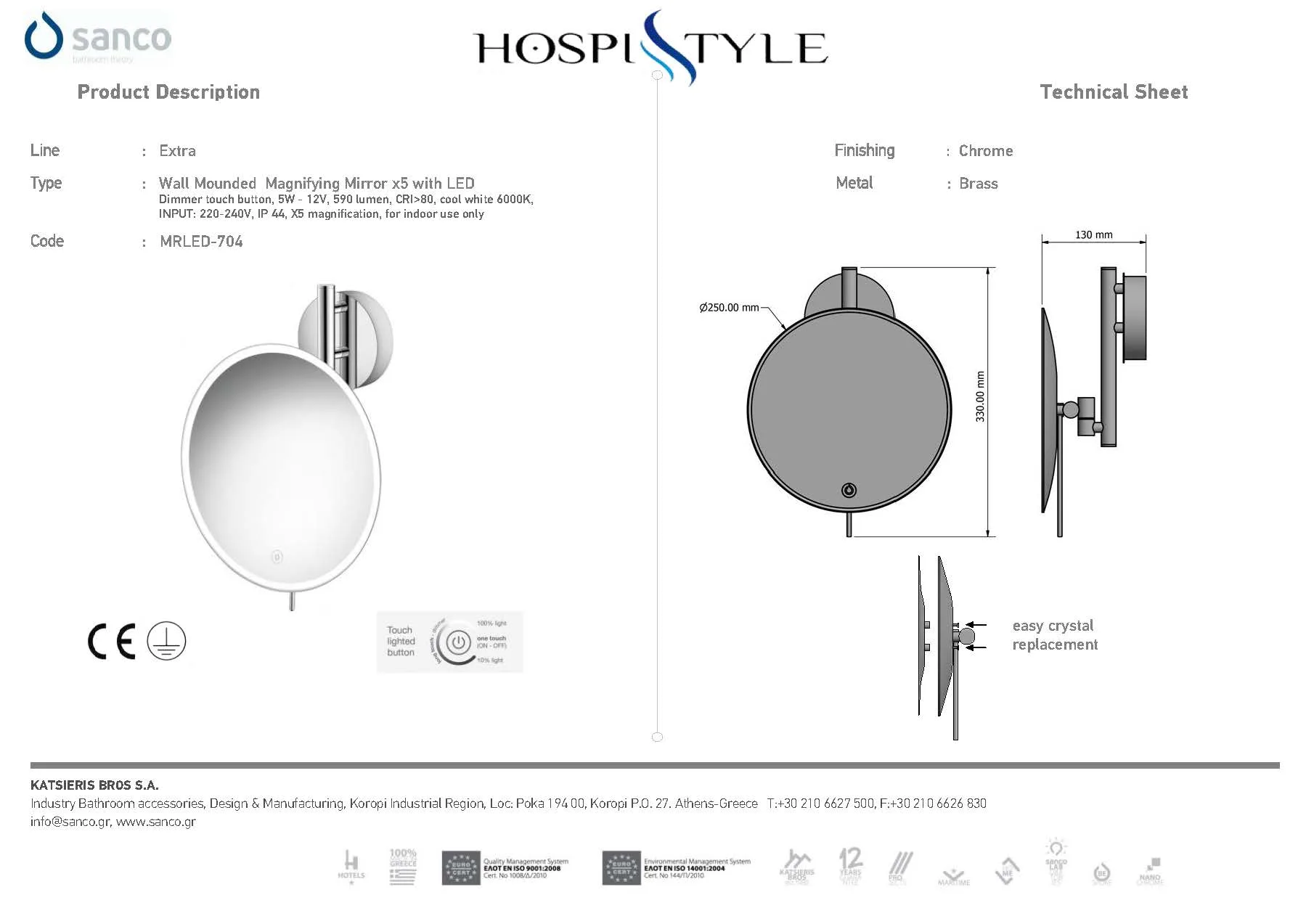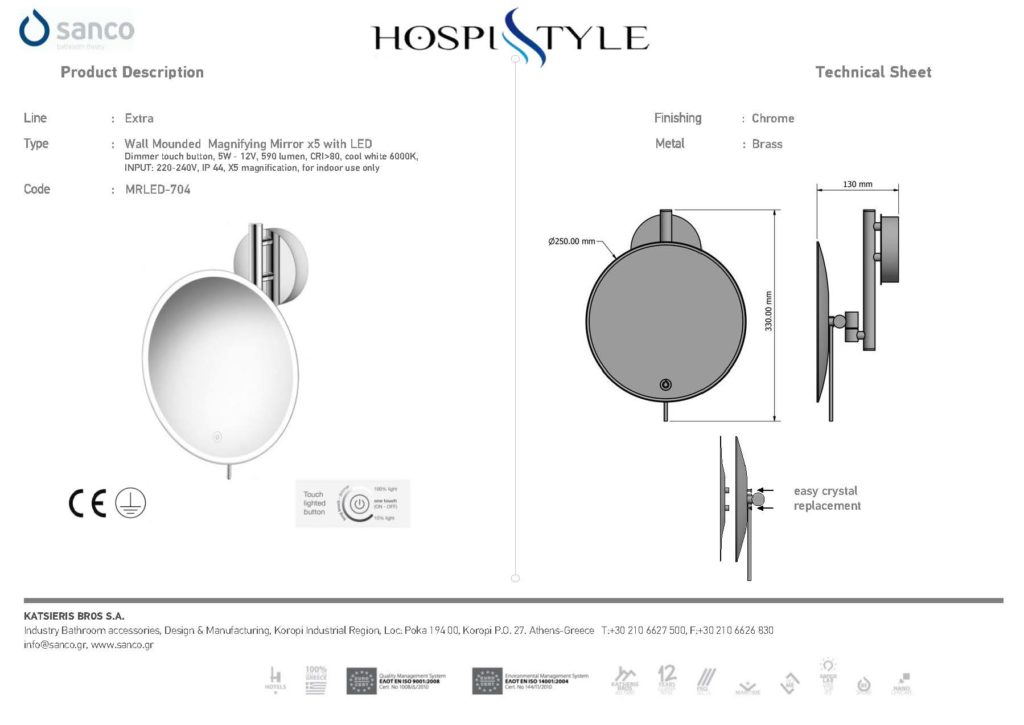 Wall-mounted make-up lighted mirror BLACK edition