HALO collection, cordless electric kettles for hotel.
When it comes to hospitality in the hotel sector, every detail must be thought of so that it can generate the feeling of being at home.
In this context, objects acquire an importance that goes beyond simple functionality and technical reliability.
If you want to achieve the purpose of making the guest feel at home, it is essential to add to all the purely technical aspects, even the utmost attention in the design of the product so that it is pleasant to the eye, to the touch and perfectly ergonomic. as well as compatible with the surrounding environment.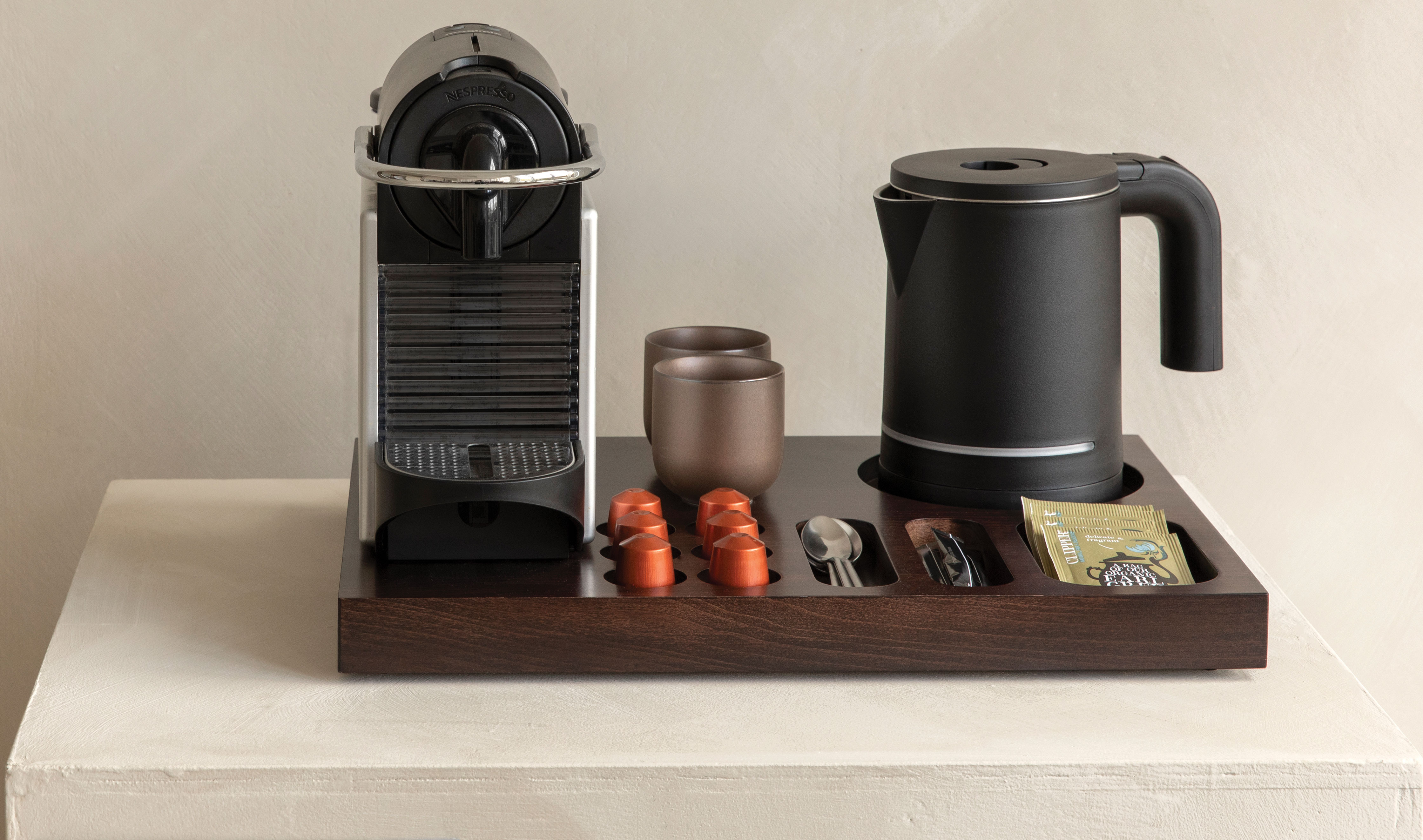 HALO: CORDLESS ELECTRIC KETTLES FOR HOTEL
This is the case with the new generation of cordless electric kettles from the Bentley collection: "HALO".
Electric kettle with a minimal design but at the same time extremely accurate and not at all obvious with an overall modern and compact result.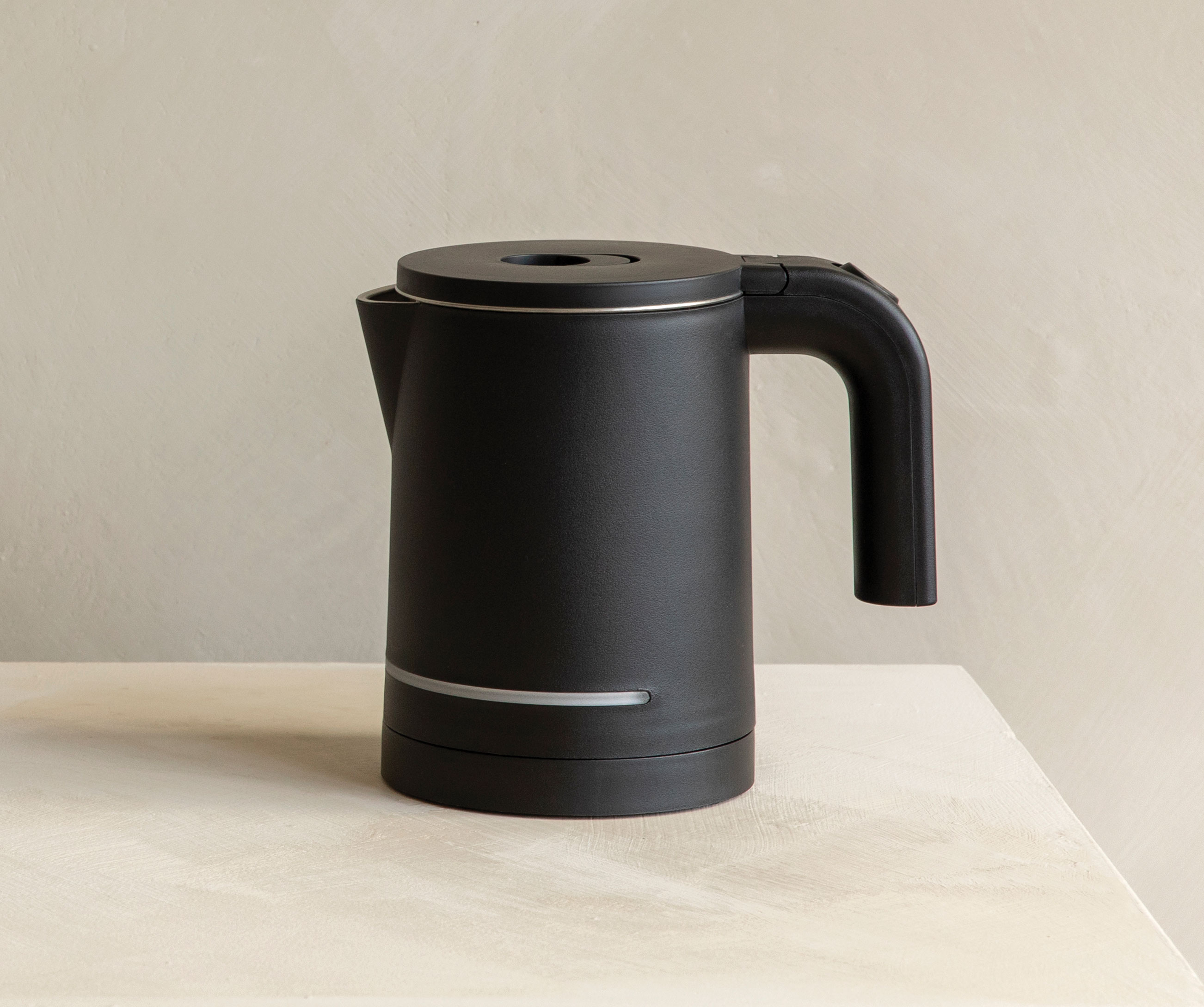 HALO is an extremely sophisticated cordless electric kettle that blends in perfectly with current modern environments, enriching the contents, thanks also to the colors, finishes and lighting generated by the blue LED.
The HALO electric kettle for hotel: a product with a winning design for functional, reliable and elegant service.
Compact double wall kettle for hotel: 0,7 litre
Features of the electric kettle for hotel
blue LED 'in use' indicator
stainless steel inside
made of recycled PP plastics
concealed heating element
auto steam shut-off
boil dry protection
extra large opening lid
water filter in spout (replaceable)
360° rotatable, Strix controller
Kettle Specifications
SIZES & WEIGHT
top diameter Ø12 cm
size of base Ø12,4 cm
overall height 17 cm
water capacity 0,7 litre
ELECTRICAL INFORMATION
electrical power 1000 W (230V – 50/60 Hz)
cord length 75 cm
HALO collection, cordless electric kettles for hotel.